Mobilizing Missionaries from Spanish Speaking Countries
In 2013, God shared with me that He is raising up missionaries from Spanish Speaking countries. There is more to what He shared with me, but some of that information is sensitive for the missionaries working with us. We are very excited to share that with you directly.
We have several projects right now:
One is building a network of English-speaking churches in the United States of America. We contact churches and build relationships for the long work of the Great Commission. If your church is interested in hearing about the movement of God out from Spanish-speaking countries into creative access areas, I'd be delighted to come and share.
Another is building a network of Spanish-speaking mission sending agencies and churches. To this end I regularly meet, and meet with, missionaries from Latin and South America. I also attend international missions conferences throughout the Spanish-speaking world. In this context I can create the relationships necessary for great partnerships, and establish a reputation for serving and not patronizing.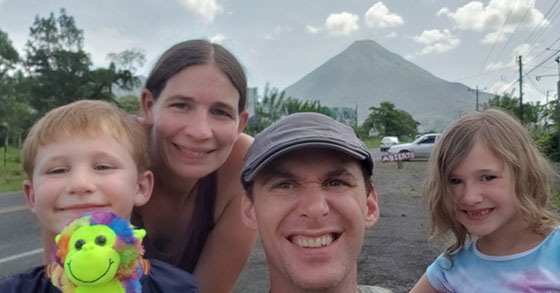 Our biggest project is building an ESL school especially designed for missionaries who need English for career and travel visa opportunities in creative access countries. This is a big project and we are developing curriculum and systems to enhance this ministry. This will also include ESL camps as an opportunity for short term mission trips, and there will be opportunity for church groups that desire to use drama to help fulfill the Great Commission to assist us in producing videos that teach specific vocabulary, grammar, and natural conversation. There are 17 missionaries actively studying with us.
We have a new project that God as blessed us with! This is opening a sabbatical house that is free of cost to all partner churches. We define a partner church as any church that A) has an attendee that partners with us financially, or B) directly partners with us financially. We are taking donations for the outfitting of this house. We are also taking donations for a vehicle to provide. We believe that the option for a sabbatical house and car can be a great blessing to Church staff who are needing a reset or renewal, wanting to focus on writing a book, or needing to escape trauma for a time. Many churches cannot afford long breaks, so we want to make it available for up to 3 months free of cost. This is our way of truly joining in the local ministry of your churches.
We have also started "The Desired Haven" a 5-minute meditative video series to help you renew your faith each day. We will consider verses from the Bible, and we will also talk about different Christian books that can help in our ongoing transformational faith. You can find the videos on our YouTube channel below. Please like or subscribe and come to "The Desired Haven" regularly! Videos are also available through Jesse's Facebook page.